Jerico Plastic Industries, Inc. Announces the promotion of Brandi K. Frey to Corporate Operations Officer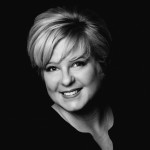 WADSWORTH, OH, USA — Jerico Plastic Industries, Inc. is pleased to announce the promotion of Brandi K. Frey to the position of Corporate Operations Officer. Most recently the Customer Support Manager, Frey has been an active member of the Jerico Plastic Industries management team for over 15 years. During her employment, she also held the positions of Office Manager and Logistics Manager. Frey is a stockholder and a member of Jerico Plastic's corporate Board of Directors.
In this new position, Frey will be active in developing, improving, and implementing internal operations procedures and policies. She is also charged with improving company information flow, ongoing customer fulfillment improvement programs, and customer service management.
Frey graduated Magna Cum Laude from Walsh University in the Business Management Baccalaureate program. She is married to Christopher Frey, and they have two sons, Caleb and Logan. Her interests outside the office include traveling, reading, and watching her children play sports.
With manufacturing facilities in Minerva, Ohio and Greensboro, Georgia, Jerico Plastic Industries, Inc. is committed to excellence in rotational molding and custom compounding. As a custom compounder of color, recycled, and specialty resins, the company currently offers rotational molding PP, cross-linkable PE, flame retardant PE, and special effects PE compounds.
For more information, contact Steve Copeland, President at 330-334-5244 or info@jericoplastic.com.