Professor Roy Crawford is Named Chief Copy Editor for RotoWorld® Magazine
PRESS RELEASE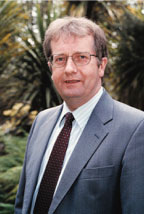 AUSTIN, TX – December 1, 2015 - JSJ Productions, Inc., publisher of RotoWorld® – Magazine for the Rotational Molding & Plastics Design Industries, with offices located in Austin, TX, is pleased to announce the recent association of Professor Roy Crawford of New Zealand as RotoWorld® Chief Copy Editor. In his new role with RotoWorld®, Professor Crawford will oversee the magazine's editorial content and direction, and work closely with the Publisher and Contributing Editors to develop content of great interest and education for the readers.
"With Professor Crawford's particular expertise associated with the rotational molding of plastics, along with his long-time association with RotoWorld® as Technical Editor, we couldn't be more pleased about the new level of expertise Professor Crawford brings to RotoWorld®," said publisher Susan Gibson. Professor Crawford is recognised as a world leader in the field of rotational molding, and has given keynote lectures, courses and seminars on the subject all over the world. His knowledge and keen industry insights will greatly benefit RotoWorld® and its global readership.
Professor Crawford moved from Northern Ireland to New Zealand over ten years ago. He currently resides, along with his wife Renee, in Sunnyhills in East Auckland. Having retired from his post as the Vice-Chancellor and President of the University of Waikato earlier this year, Professor Crawford is now also engaged in part time consultancy to the industry.
During his tenure at the University of Waikato, Professor Crawford's key achievements included leading the University to become one of the top 50 in the world, implementing a research excellence agenda that significantly improved the University's research capability, modernising the campus and continuing a tradition of innovation. Recent reports showed that the University of Waikato contributed almost $1 billion to the local economy.
Prior to moving to New Zealand, Professor Crawford was Pro Vice-Chancellor for Research at Queens University Belfast. He has published eight books and over 300 papers and has been a member of numerous government panels and research grant committees in the UK and New Zealand. Professor Crawford recently received one of the highest honours in New Zealand, a Companion of the New Zealand Order of Merit, for his work in tertiary education.
For more information, you can contact Roy Crawford at roy@rotoworldmag.com, roy.crawfordnz@gmail.com or go to RotoWorld® at www.rotoworldmag.com.