Water Works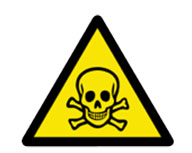 A driving force towards safety in our work places.
For rotational moulders, water-based mould release-agents have provided a safe alternative to reduce risk of fire hazards, health damaging odors and potential carcinogenic harm.
Water was no barrier, in fact proved a distinct advantage when renowned permanent graphics company PSI Brand developed their new water-based Surface Enhancer, ENHANCE. Not only is this product a safer choice in the workplace, its use results in a smoother, finer texture and a brilliant surface finish. Along with this it works magic for reducing pin holing and cavities around inserts. ENHANCE is proving itself already on a global scale, with customers enjoying using a safer and more effective product.
"We use your product with an air-spray gun. This allows better control when applying on to the mould rather than cans from another supplier, which easily clogged. What's more, you can ship ENHANCE
by air rather than by sea." — Logistics Manager, Thailand
"We changed to ENHANCE because:
(1) we could get in bulk, (2) it was water based and (3), and most importantly,  it works great. We're now getting a better success rate. It's a great product." — Lennie, Production Manager, New Zealand
"After seeing information in a newsletter we decided to try it. We use a lot on treads
and threads, so we tried it and it was amazing. For sure we will be ordering again." — Andre  Pasztor, Canada
If you wish to try a sample of ENHANCE, simply email customercare@psibrand.com or visit www.psibrand.com. We'll send you a 250ml sample to decant directly into your air spray gun.